Juneteenth, also known as Freedom Day, is a holiday celebrating the emancipation of those who had been enslaved in the US. Although history tells us that the Emancipation Proclamation became law in January of 1863; it wasn't until over 2 years later on June 19, 1865, that a Union General rode through Texas (where there were approximately 250,000 people STILL enslaved) and announced that slaves had been freed. One of the most significant lessons that we can learn from this holiday and our history is that the fight for equality has been — and continues to be — a long, hard battle for Black people and other people of color in America.
In a country that has excluded and silenced the voices of its non-White citizens, we must now work harder to make space for people of color to be heard. APS has been commenting on the lack of diversity in the paranormal community in our public spaces — in groups, on social media, our blogs, etc. We are committed to making space for and elevating the voices of all members of our community. Today, on Juneteenth, we are focused on people of color in the paranormal community, and used this opportunity to speak with some prominent members of the community.
According to paranormalsocieties.com, an online directory of paranormal teams, there are nearly 5,000 paranormal groups across America, representing tens of thousands of individual investigators in the US. How many of those investigators are people of color? We didn't find exact numbers for this exercise today, but we have been mindful of over-representation of white folk on paranormal TV. Like many fields, the celebrity investigators are the ones who attract people to the field, make the most lucrative sponsorship deals, and pave the way for amateurs to practice in their own communities. While the paranormal entertainment industry has started to become more diverse with shows like "Ghost Brothers" and featuring special guests of color in comparison to 10 years ago, this progress could be greatly accelerated to catch up with the rest of the entertainment industry.
In a field that aims to amplify the voices of spirits — pretty much the ultimate "unheard" population, we find a certain irony in our lack of attention on how we can help the living be heard, too. And it's past time that we make room in the conversation for Black people and other people of color to let their experiences, thoughts, and expertise shine.
In honor and celebration of Juneteenth, we dedicate our humble stage to the voices of Black/POC paranormal investigators – whose contributions and dedication to the realm of paranormal research and investigation have pushed this field forward.
Some of the investigators highlighted here have taken time to share with us how their voice (and the voices of other people of color) contribute to the progress we're all making within the paranormal field. It has been a pleasure to initiate this dialog, and we hope you will join us in our explorations today and in the coming year. We look forward to a continued celebration of our beautiful, diverse paranormal community for a long time to come!
Ishmael Dula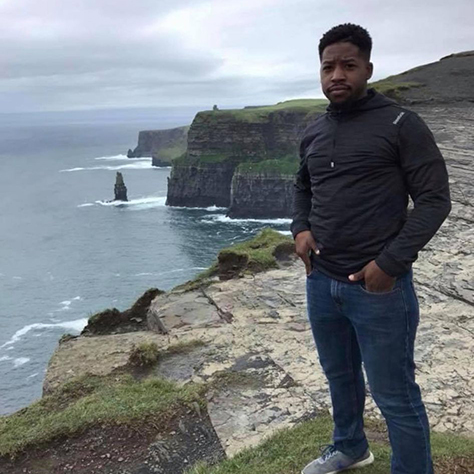 Ishmael Dula is from Hickory NC. He has been a Core Member of CAPS (Charlotte Area Paranormal Society) since 2015. Currently he works in education, and is a middle school soccer coach. Ishmael is also pursuing a degree in Nuclear Medicine.
"I first became interested in the paranormal after having several experiences as an early teenager that were difficult to explain. I also enjoy investigating and traveling to historic and reportedly haunted locations to look for answers to the unknown. My favorite "haunts" to investigate are Waverly Hills Sanatorium in Louisville, Kentucky and Leap Castle in County Offaly, Ireland."
"I feel that the representation of people of color in the paranormal community is still very sparse. I often think about being one of the few (other than the TV show "Ghost Brothers"). From my own personal experience within my family, one does not discuss the paranormal, other than what is associated with church. Therefore they are often attributed to or associated with Heaven or Hell, and/or demons and angels. I now believe that one can experience or even seek out the paranormal from a more open-minded place. I see each investigation as a way to collect evidence and to unravel a story waiting to be told. I am happy that I can personally be a part of helping share these stories and experiences."
Rosalyn Lewis
Rosalyn Lewis is a former cast member of SyFy's Ghost Hunters Academy, where she spent eight weeks on the road working alongside Jason Hawes, Steve Gonsalves, and Dave Tango. She has also appeared in film documentary Surviving Evidence and television series Paranormal After Party, as well as contributed to episodes of paranormal programs for Comcast Cable, the National Geographic Channel, and the UK's Living Channel. She's given numerous newspaper, radio and podcast interviews. Additionally, she wrote the foreword for What Lurks Within, a non-fiction book about demonology and paranormal research by John Zaffis, Reverend Larry Elward and psychic Debbie Elward.
Rosalyn grew up in Deptford, NJ, just 10 miles from haunted, historic Philadelphia. She joined her first ghost research group in 1999, and acted as assistant director of a local T.A.P.S. Family Group for several years. She has conducted hundreds of ghost investigations and has traveled the country giving dozens of paranormal lectures and seminars. She has investigated many notable haunts including Waverly Hills Sanatorium, Eastern State Penitentiary, the Hinsdale House, Trans-Allegheny Lunatic Asylum, the Mark Twain House, Mansfield Reformatory, Pennhurst State School, Buffalo Central Terminal, Rolling Hills Asylum, the Stanley Hotel, and historic forts Mifflin, Niagara, William-Henry, Ticonderoga and Delaware.
Rosalyn's background in psychiatric nursing, education and customer service give her particular insight into the minds and motivations of both the living and the dead. She is a Reiki Master, an Angel Therapy Practitioner, a Psychic Medium, and has experience with helping families deal with violent hauntings and inhuman entities.
"As a black woman, I've always found it surprising that blacks make up a miniscule percentage of people in the paranormal community. I don't try to speak for my entire race, as we don't all share one mindset. But I can state that while most of my black family and friends believe in ghosts, they tend to view them as something better left alone. As my Aunt Sharon says, "Let the dead stay dead."

However, it's my sincere hope that by being an active and vocal member of the paranormal community, my presence will help normalize the interest of blacks in this topic and encourage more participation by people of all races. The question of what happens after we die is a universal one, not one segregated by skin color. It's my belief that until we all are able to openly communicate with each other about our paranormal theories and experiences, we have little hope of coming closer to finding the answer."
Today, Rosalyn continues her exploration of the paranormal and metaphysical with her musician husband, Michael T. Lewis from their home in New York's Hudson Valley, which, like her hometown, is steeped in Revolutionary War history. You can connect with Rosalyn and Michael via their Facebook Page, Song of the Spirit (@oursongofthespirit).
J.B. Coates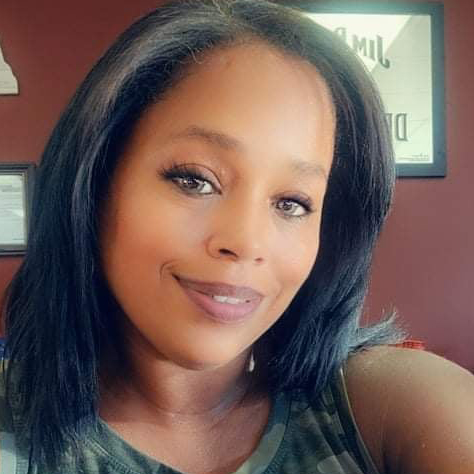 J.B. Coates has been a paranormal investigator for 18 yrs. She has been to places all over the southeast including Old South Pittsburg Hospital, West Virginia State Penn, and Octagon Hall. She uses her time not only to teach all that she has learned through the years but to learn new techniques to better her investigations. She has been highlighted on TV shows such as Kindred Spirits and a documentary on Amazon Prime called Uncovering Wheeldon Manor.
"I'm starting to see more people of color in the paranormal. There is a closeness in the paranormal that crosses the color lines and adds to a unity in science and facts that all contribute too."
When she is not investigating, J.B. spends her time promoting her novel series, The Obsidian Guardian series, available on Amazon prime.
She has four children and has been married for seventeen years. Moving to Tennessee from Texas and everything in between.
Ava Groves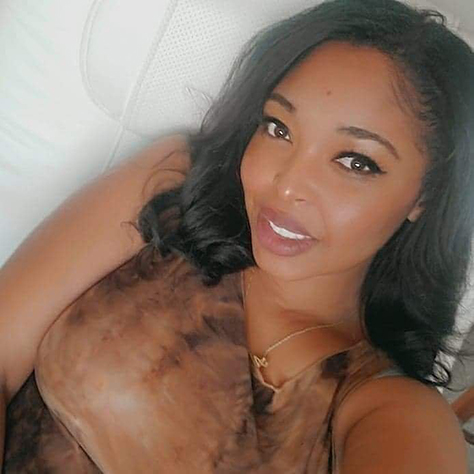 Ava Groves, known as iCandy on Fox and The CW's Paranormal After Party TV show
Now investigating with SPECTRAL REALM INVESTIGATORS.
Ava had her first paranormal experience at the age of 5, when she was in a very bad car accident with her mother. She remembers standing, talking to a tall man on the sidewalk as she watched the EMTs pull her mother out from underneath the car and put her in the ambulance. While crying and asking the man if her mother would be alright, the man reassured her. Then suddenly little Ava felt a tug on her shoulder and the EMTs pulled her out from underneath the vehicles.
Was it a near death experience?
She believes that the man she was talking to on the sidewalk was an Angel.
Since then she's had many paranormal experiences and has seen Angels from time to time, visiting her during the toughest times in her life.
Guided by Angels and considering herself an Earth Angel as well, she began to awaken many Spiritual gifts. From seeing, feeling, and hearing spirits; Mediumship; and Channelling.
Fun fact: Ava loves to Rollerskate, read Tarot, and has a die hard passion for the entertainment industry.
Valentina Marie Lomborg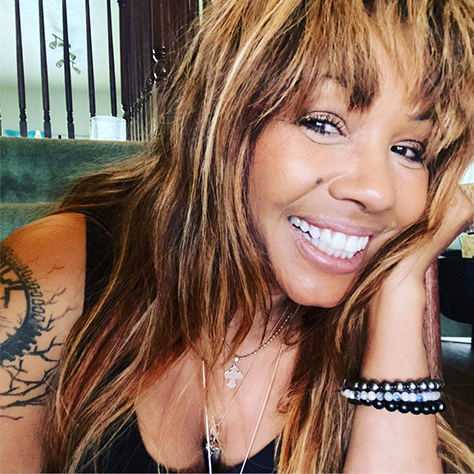 Valentina Marie Lomborg was born in "the world's happiest country" of Denmark to parents who were doctors. She went on to be educated in the beautiful alps of Switzerland for elementary school and later moved to the most northern point in Alaska, living among Eskimos and finishing out her school years.
Her first encounter of the paranormal was after having a poltergeist visit her when living above the Arctic Circle when she was 12. That began her fascination with ghosts, something generally most kids avoid!
After high school, at age 19, she moved to California on her own. In her early 20s, a freak accident from a fall caused a traumatic brain injury that left her nearly comatose and close to dying. That was the beginning of when she discovered her unique psychic gifts. Although she continued a successful modeling career in Hollywood, she knew she had a special talent, and started the discovery of her psychic and medium abilities.
A few years later, in yet another freak accident, Valentina went through an unexpected electrocution experience. Valentina's gifts once again were jolted, this time literally! This caused the sensitivity in her abilities to further heighten, to where she decided to help those in need and started utilizing her gifts full time, and continued making a new life of service.
It wasn't until February of 2015 however, when Valentina's world suddenly came crashing down when she lost both of her parents within 14 days of each other! Her mother was her whole world and they were inseparable. That started the obsession with wanting to communicate with her mother on the Other Side. With success, she was able to contact her mother and father and decided to offer this as well to grieving survivors.
With close to a thousand clients in two years, Psychic Medium Valentina has used her abilities ranging from contacting loved ones that have passed away from the physical realm, to guiding teens and the living with everyday decisions, to even helping law enforcement and families find lost loved ones and solve unsolved mysteries.
After living in Europe, Alaska, Hawaii, and all over California, Valentina now resides in the Tampa Bay area in Florida. She continues to be featured on several T.V. and radio shows both nationally and internationally, and is a regular writer for UK's Haunted Magazine.
Valentina's work of healing continues, as she finishes her upcoming books and new projects of speaking engagements and classes.

Valentina is available for speaking engagements, investigations, and is happy to appear as a guest on your show! Contact her via GhostGirlCrew@verizon.net.
Maria Maldonado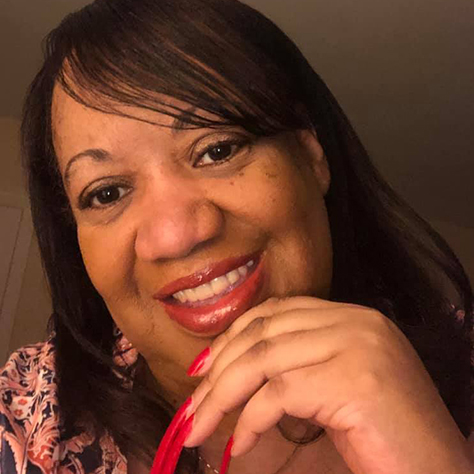 Maria Maldonado started her professional writing career around six years ago. Her first published article was about her brother's and her father's military career. Since then her writing has been focused on her Paranormal experiences since childhood. Over the past several years she has developed stronger connections with the "Spirit Realm" with the assistance of her "Spirit Guide."
"I am a Clairvoyant and have limited Psychic abilities. Being able to communicate with Spirits can be somewhat stressful, however, it's a gift which several of my family members have come to terms with. Being an African American woman who has experienced the Paranormal her entire life doesn't feel any different than anything I have gone through. Race has never even come into play. I will say: hopefully with me speaking openly about my encounters, it will inspire others to feel more comfortable to come forward with their experiences."
Joey "JiGGY" Webb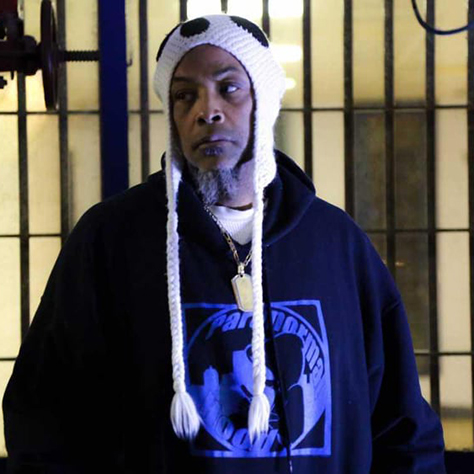 Growing up, Joey "JiGGY" Webb of ParanormalHooD, had many paranormal experiences but, growing up in the Hood, he was told to let sleeping dogs lie, to not open the Pandora's box but essentially to just leave "it" alone.
"Growing up running the streets I learned a lot about surviving and maneuvering different worlds but came out unscathed. Now, having been operating a private security company and providing services for the last 25+ years, that story has changed after surviving being shot at work in '03 and having a NDE. It wasn't until '06 when my brain was changed forever from a burst aneurysm and dying and coming back that the switch was hit.

As recent as 2019 I was again forced to face my mortality as my Colon acted up causing a rupture of my bowels that had my body septic. After two major surgeries and a colostomy bag for 8 months, I again questioned how I keep surviving the sometimes unsurvivable. My story is about life growing up in the hood and my paranormal experiences to death, psychedelics, and cannabis all while continuing to investigate all things paranormal every chance I get."
"I don't see a lot of people who look like me doing this so I hope my work helps others like myself to not fear what we've been taught to fear our whole lives."