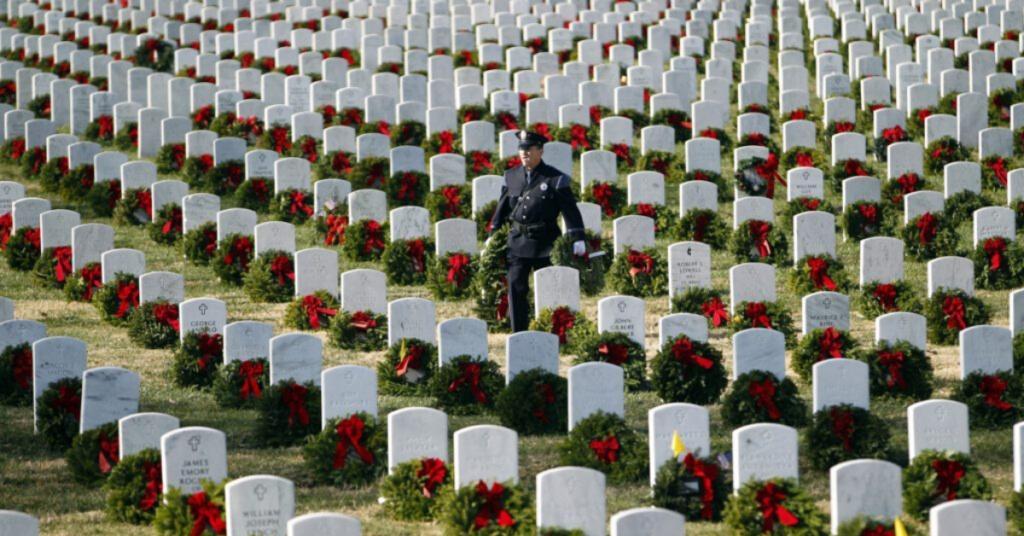 APS is fundraising for Wreaths Across America (WAA) this season. For every 2 wreaths sponsored, WAA will give Oakwood a third wreath for free. Wreaths start at $15 each.
On Saturday, December 14th at 12pm, we will lay wreaths on the graves of our fallen heroes. This is probably one of the most important things we will do here at APS; honor the dead in a respectful way while thanking them for the sacrifices they have made.
Our fundraising goal is 50 wreaths. If you would like to sponsor a wreath, please visit: https://wreathsacrossamerica.org/pages/162957/. If you're unable to sponsor a wreath, that is okay! Please share the link with your friends and family to help us reach our fundraising goal for Oakwood.
Also, please let us know if you sponsor so we can probably thank you! You can sponsor a wreath in honor of a family member or in remembrance of someone you care about.