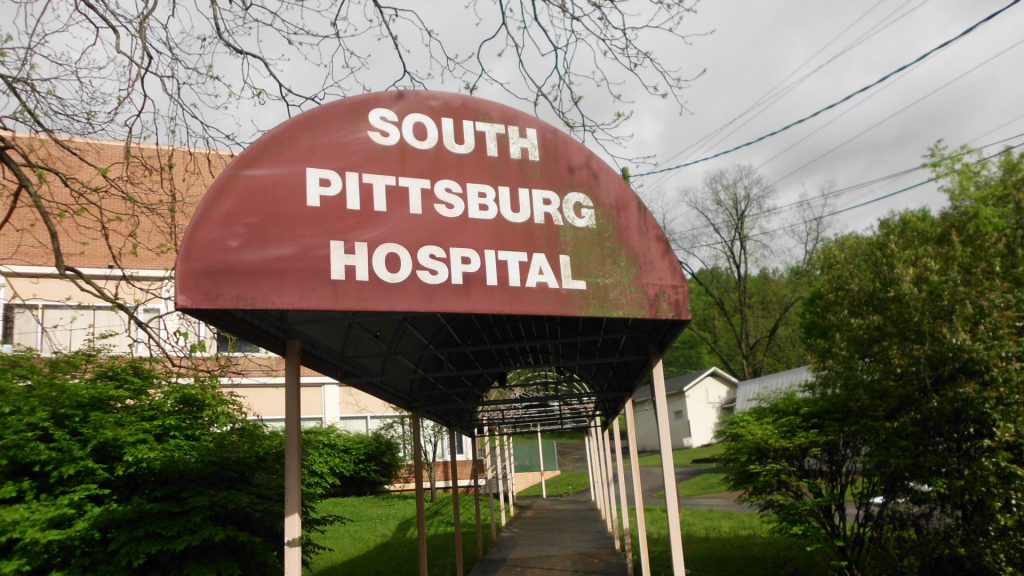 Date: April 18th, 2015
In April 2015, APS members Alex, Beth, Maeve, Amy, and Amanda investigated the Old South Pittsburg Hospital. According to its website, it is considered to be one of the most haunted places in Tennessee. The hospital was originally founded in 1959, and closed its doors in 1998. For more information about the location, please visit their website by clicking here.
During our time at this location, the team had a few unexplainable experiences. But, we also uncovered inaccuracies in the ghost stories we heard that were supposedly based on historical record. Our historian, Beth, did some extra research and was able to uncover a few things, which can be seen at the video below.
As we continue to go through our data, we will update this page periodically!
Maeve also caught a rather scary-looking photo in one of the rooms at the hospital. Not saying it's paranormal, or that it's a ghost. It could be epic pareidolia happening!
Here is a video of our walk through of the property:
More Photos: