South Carolina boasts a colorful collection of paranormal stories and haunted locations. Not only is South Carolina known for its countless paranormal stories, but it is also home to one of the most haunted cities on the east coast – Charleston, SC. And with its many ghostly tales, it would be easy for us to write an entire blog post on Charleston alone (and maybe we will). But, for now, we will be covering stories from the entire state's rich haunted history.
Let's start our journey through South Carolina!
The Battery Carriage House Inn – Charleston, SC
The Battery Carriage House Inn dates back to the 1800s and, today, is known for its beautiful rooms and friendly staff – but, on the other side, the inn is also well known for its ghostly activity. Many of the guests at The Battery Carriage House Inn report first-hand accounts of paranormal experiences and, of all the accounts, there seem to be two entities that frequently make their presence known. The first spirit is often seen in Room 8 and is described as being a headless torso. The staff here believes this spirit is likely a Civil War soldier who fell victim to a munitions accident.
The second spirit, referred to as "The Gentleman Ghost," is often met in Room 10. Legend has it that this spirit tends to get in bed with women who stay in this room. But, if the woman objects, the Gentleman Ghost makes a prompt exit. This spirit is believed to be a college student who leaped to his death from the roof at the inn.
Rose Hill Plantation – Union, SC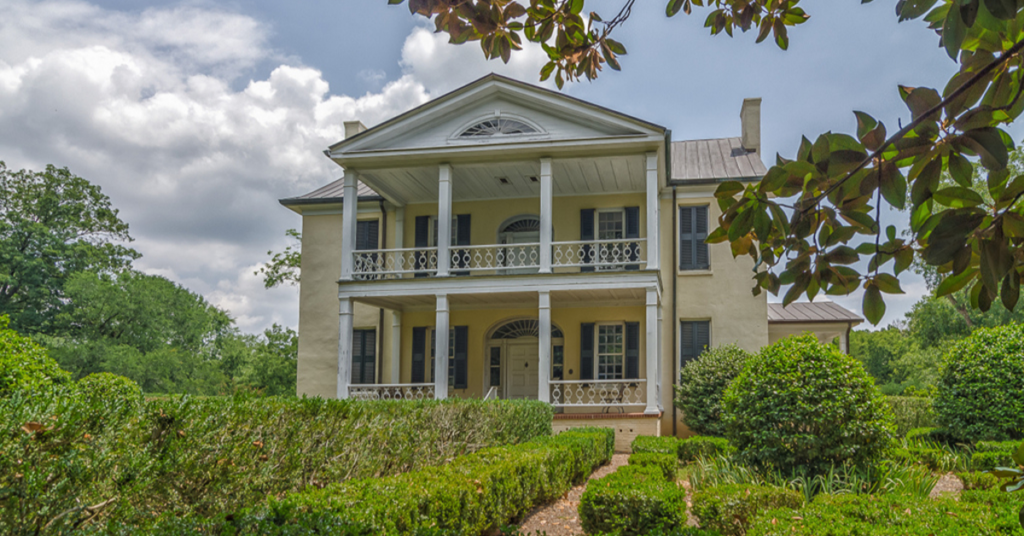 Built in 1827, the Rose Hill Plantation belonged to William H. Gist – the 68th governor of South Carolina. He was one of the leaders of the secessionist movement that preceded the American Civil War. The property was known as one of the finest examples of a pre-Civil War plantation. Gist believed that the only way to protect slavery was to secede from the Union. The Gist family lived here, died here, and are buried on the property. It's said that their spirits still walk the floors of the house. They can also be seen in the cemetery, especially the spirit of William himself. Additionally, disembodied voices have been heard.
South Carolina Lunatic Asylum – Columbia, SC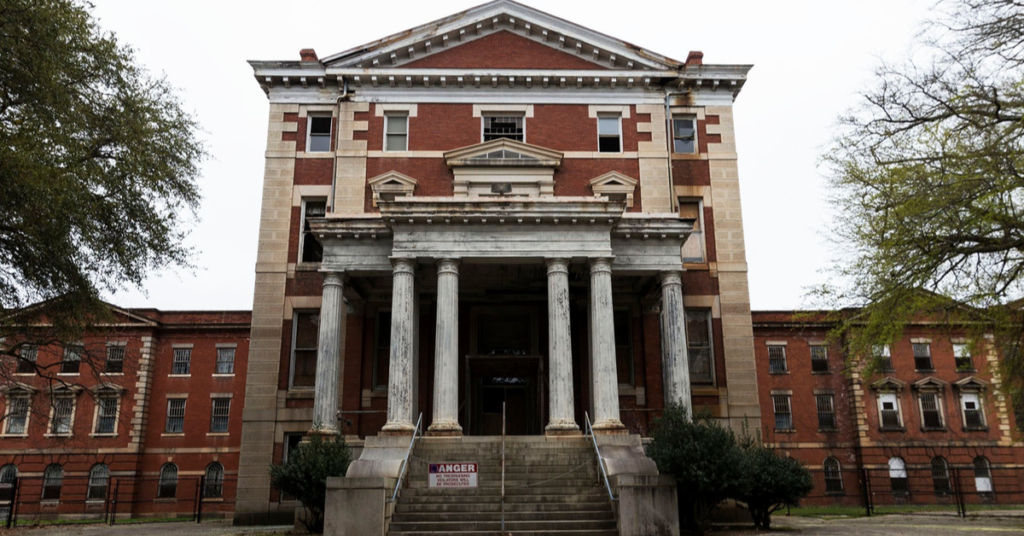 Asylums are often revered as some of the most haunted structures in America. The South Carolina Lunatic Asylum definitely fits the bill. Built between 1822 and 1827, this asylum saw thousands of patients before the site was completely abandoned in 1996. As with most asylums there are the usual stories of lobotomies and forced sterilizations. A large number of the patients are reported to have died over the years due to poor living conditions and inadequate supervision. Visitors to the abandoned hospital report unexplained cold spots and hearing disembodied voices all over the building.
Hell's Gate – Spartanburg, SC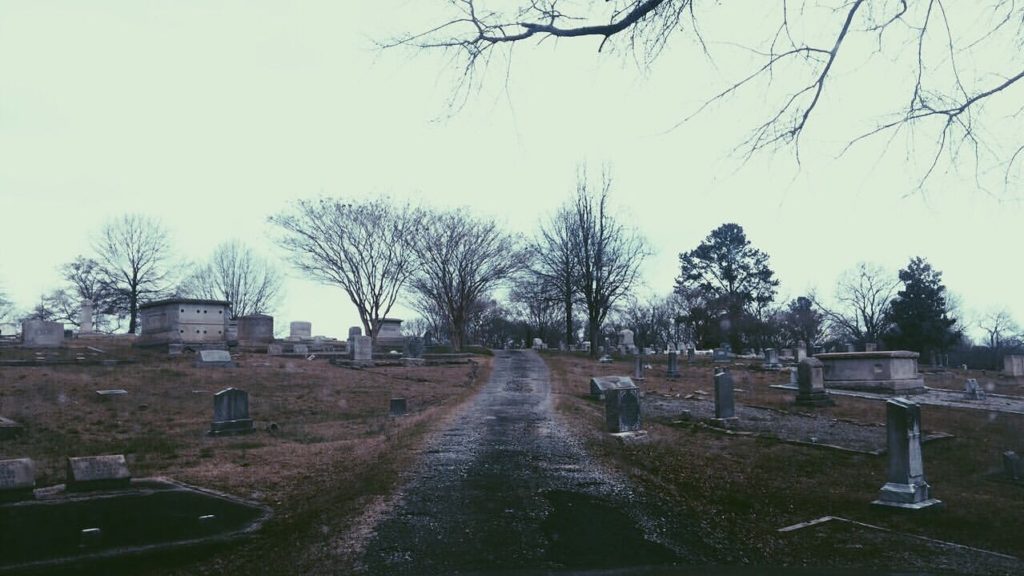 Oakwood Cemetery is widely known as "Hell's Gate" and is one of the most haunted cemeteries in South Carolina. It is said that cellphones act erratically in the cemetery. Plus, batteries drain or the phone will ring with no one on the other end of the call when answered. There are also reports of strange lights and mists after the sun goes down. Some visitors even mention hearing children laughing throughout the grounds.
The Hermitage – Murrells Inlet, SC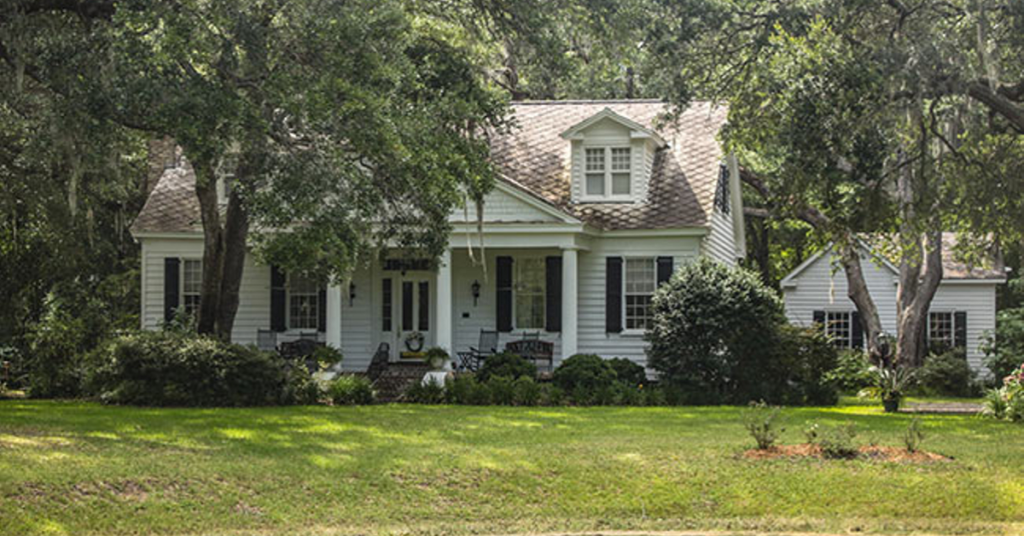 The Hermitage carries the sad tale of a young woman named Alice. She was forbidden to be with the man she loved. Alice's brother, a wealthy doctor, did not approve of the relationship between his sister and a lumberman. When he could not keep them apart he sent Alice off to a boarding school in Charleston, SC. Shortly after returning home, Alice fell gravely ill with malaria and died. When her brother discovered an engagement ring tied around Alice's neck, he threw it into the marsh. Alice was buried without her most cherished possession. It is said that Alice's ghost can now be seen walking from The Hermitage to her grave while clutching at her chest where the ring should be. There have also been reports of Alice wandering the marsh in search of her ring.
Seven Devil's Bridge – Woodruff, SC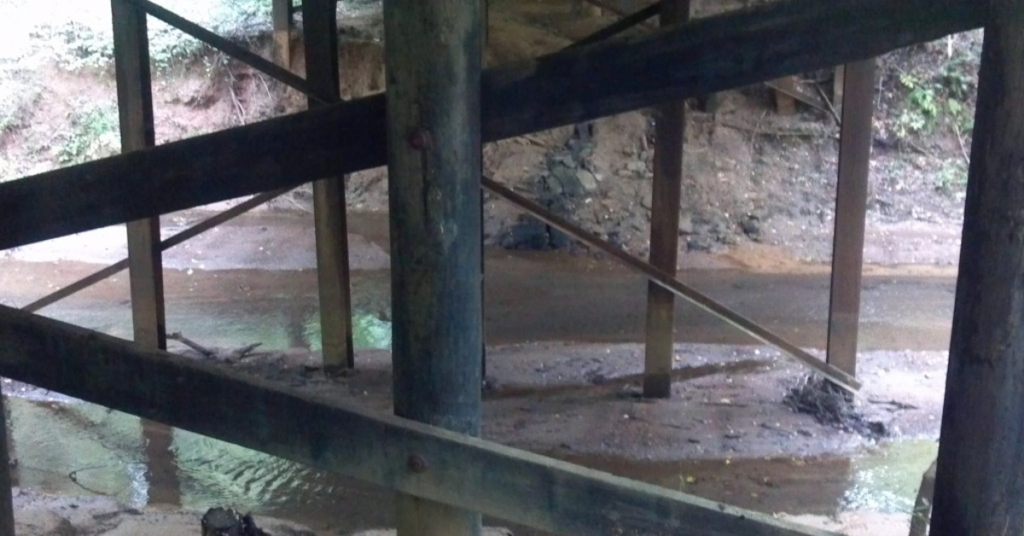 Seven Devil's Bridge is a foot-bridge believed to have been used to hang seven slaves. Today, it is said to be haunted by their spirits. Legend has it no living person is able to cross this bridge unharmed at midnight. Anyone brave enough to attempt it will experience temporary madness. Some people also report seeing green lights in the distance when at Seven Devil's Bridge.
The Old Lighthouse – Hilton Head, SC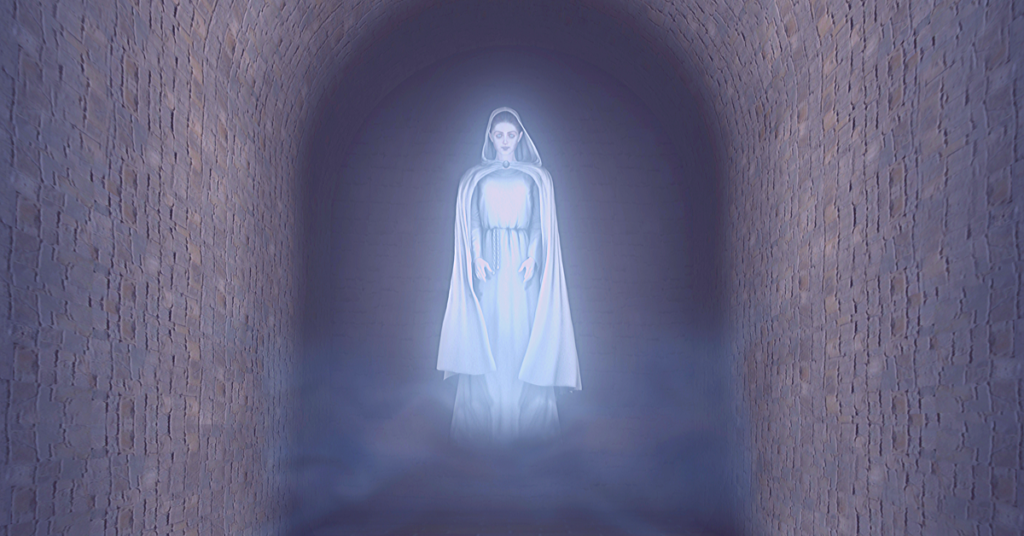 In the late 1890s, a strong storm hit Hilton Head Island. A lighthouse keeper, despite the storm, made his way to the lighthouse to care for it. After reaching the top of the lighthouse a strong gust blew through and shattered one of the glass panes – causing the lighthouse keeper to have heart failure. His daughter, Caroline, came in search of her father and found him dying.
Before his death, he made Caroline promise to keep the lantern in the lighthouse burning no matter what – and, trudging through water up to her hips in places, she did just that. Sadly, the entire experience had been too much for Caroline and, shortly after, she died of exhaustion. It is said that today, Caroline can still be seen at the old lighthouse – appearing more often during hurricane season. She is always seen wearing a blue dress and is often referred to as the "blue lady." Some people claim to hear disembodied sobbing that they also attribute to Caroline.
Baynard Plantation Ruins – Hilton Head, SC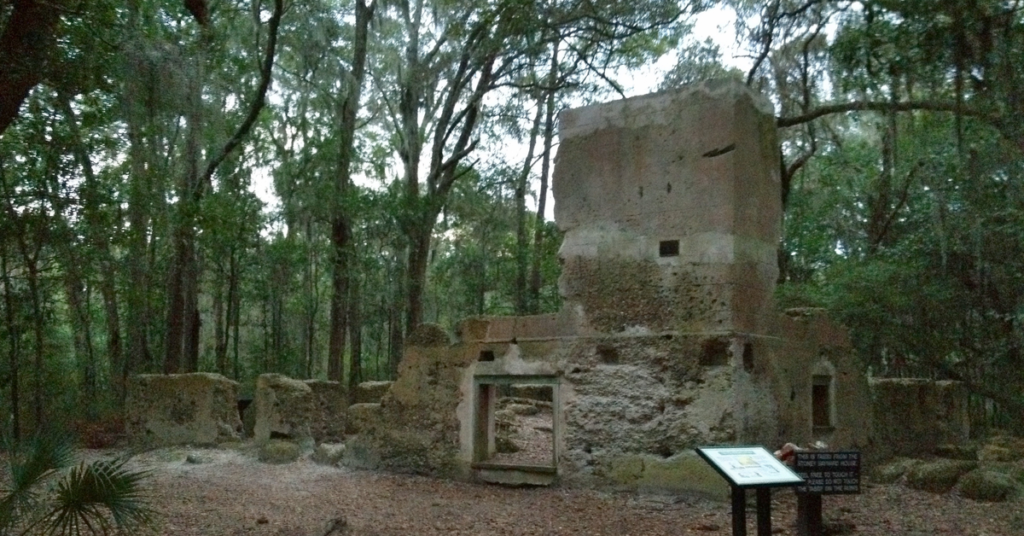 Originally built in 1793, the Baynard Plantation was built and owned by Revolutionary War hero Captain Jack Stoney and is often referred to as the Stoney-Baynard Ruins. In 1837 the Baynard family took ownership of the home. Although the house was burned down after the Civil War, it is said that William Baynard's ghost can be seen roaming the grounds after dark. Sometimes, you can even hear or see his funeral procession leading from the home to his grave at Zion Cemetery.
The Abandoned Mansion – Santee, SC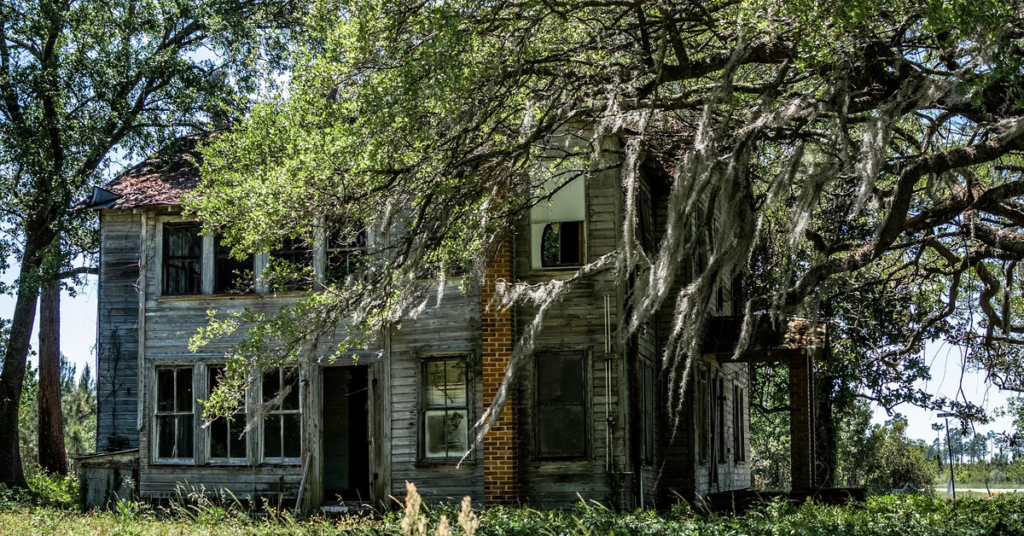 With little historical information about this house, there is more mystery to the Abandoned Mansion than there are answers. Built in 1923, it is believed to have been lived in through at least the 1990s (due to some of the furnishings left behind). There is no information about why the house was abandoned. But there are several reports of people passing by this structure and seeing lights flickering in the windows upstairs.
Crybaby Bridge – Anderson, SC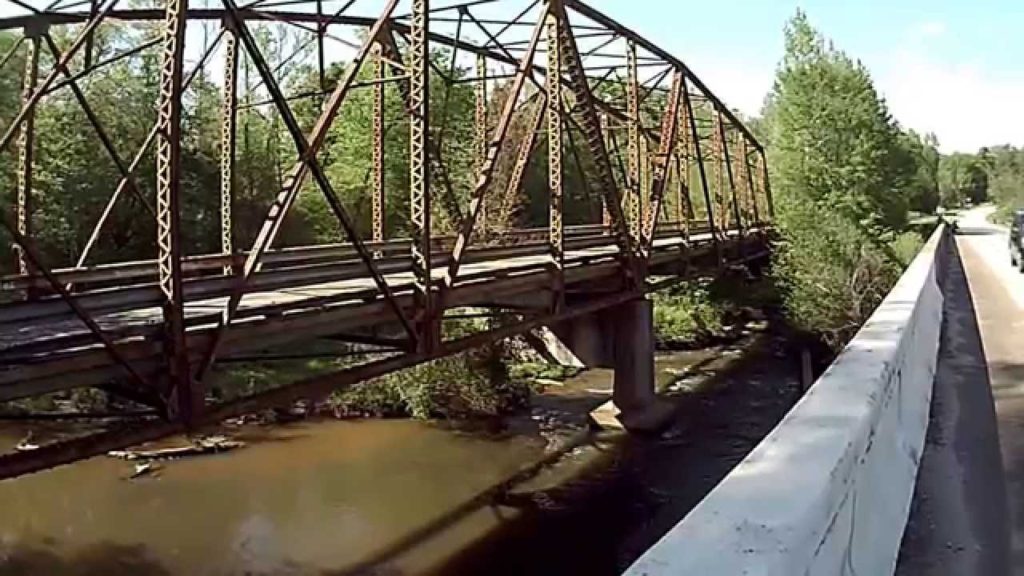 For a creepy night out in Anderson, there's Crybaby Bridge. The bridge is located on High Shoals Road. It was built in 1919 in Virginia before it was transported to Charleston, South Carolina to connect two counties together. In 1952, it was then brought to Anderson to replace an older bridge. Legend has it if you stop your car on the bridge at night and cut off the engine you will hear a baby crying off in the distance. Some people also report seeing the baby's mother, wearing a white dress, walking on the bridge looking for her lost baby.
As you can see, with South Carolina's rich history, there are restless souls who still linger, eager to tell their stories. Should you ever visit the Palmetto State, especially any of the locations on this list, remember to bring your camera, audio recorder, and an open mind. You never know who might be ready to talk!