Ever since Lin-Manuel Miranda's iconic musical, "Hamilton" opened on Broadway in 2016, there's been a renewed interest in not only Alexander Hamilton, but also Aaron Burr…also known as "the damn fool that shot him." While it's been a few hundred years since these two historic figures have passed, they are far from gone. I previously wrote about the ghost of Hamilton still being a constant presence around different parts of New York City. Consider this the part two of this series as I now dissect the alleged hauntings of Aaron Burr…sir. I'm sorry I digressed…I couldn't resist.
After the Duel
What a lot of people don't know is what happened to Burr after the infamous duel that took the life of Alexander Hamilton. In short, Burr's political career was ruined. As Hamilton's life end, Burr's also ended in a way. He would never be able to return to his normal life. Burr was charged with murder in the state of New York and New Jersey along with multiple other crimes, but he was never brought to trial. There was that complicated scenario where Hamilton was shot in Jersey but he died in New York, which made the charges and trial a bit complicated.
Burr ended up fleeing to South Carolina to be with his daughter and her family. He would end up going to Washington, DC and Philadelphia to serve his term as vice-president under President Thomas Jefferson. Burr obviously avoided returning to New York and New Jersey. The charges against him were eventually dropped.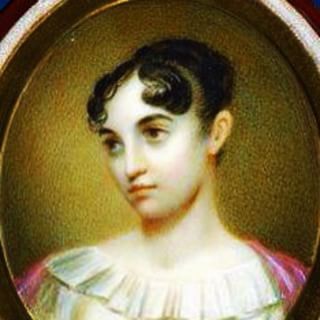 After he left his term as vice president in 1805, he headed west to claim land for himself and secede from the United States. Basically, his plan was to liberate Texas and Mexico from Spain and then keep the land for himself separate from the United States. Through a variety of loopholes and conspiracies, Burr found himself being charged with treason. The charges ended up being unfounded. He ended up fleeing to Europe to avoid his creditors. He eventually returned to New York. His daughter, Theodosia, boarded a ship in South Carolina so she could head up north to be with her father. Her ship ended up being lost at sea. Burr died at the age of 80 in Staten Island, New York.
This is very much an abridged version of his biography. If anything that was mentioned piques your interest, definitely explore more! Burr clearly lived a long life, and one could say there were a few regrets. Is it possible that the ghost of Aaron Burr still roams our world?
Haunting #1: The Aaron Burr House
Going back to his duel with Hamilton, Burr ended up fleeing to New Hope, Pennsylvania and stayed in a house for a week. Why this house? Burr had friends from the Revolutionary War who lived in this house and they gave him lodging for the week. Today, it's known as the Painted Lady. The house still stands today as a bed and breakfast as the Aaron Burr House. The house also features a small collection of dueling pistols from Burr's era. There are reports that his ghost has been seen peering around the corners and roaming the house. His ghost has even been seeing around the town, anxiously watching his back as if he is being followed. If he likes the guests that are staying at the bed and breakfast, he will tug on their clothes to prevent them from leaving. He has also been seen going up and down the staircase and roaming about the second floor.
If these sightings are true, I do have a theory about why Burr's presence is seen. I wouldn't go as far to say that this is his ghost. But more likely, this is an imprint of him. You could say this is a residual haunting, or even a thoughtform. Given that Burr was likely in a high state of stress after the duel, he was likely on edge the entire time he was in New Hope. He would have been watching his back and unable to relax. Would it be possible that his energy was so high that it survived after he departed? What if the surrounding area absorbed his energy and it replays like a broken record?
Also, of all places that Burr lived, why did he choose this house? Well, this house was owned by some of his dear friends, and he likely felt some sort of safety and security behind its walls. It's not uncommon for ghosts to return to a place where they felt safe. Not to mention, the house ended up being named after him, and I'm sure "Hamilton" brought about a new generation of people interested in his story.
Haunting #2-4: New York City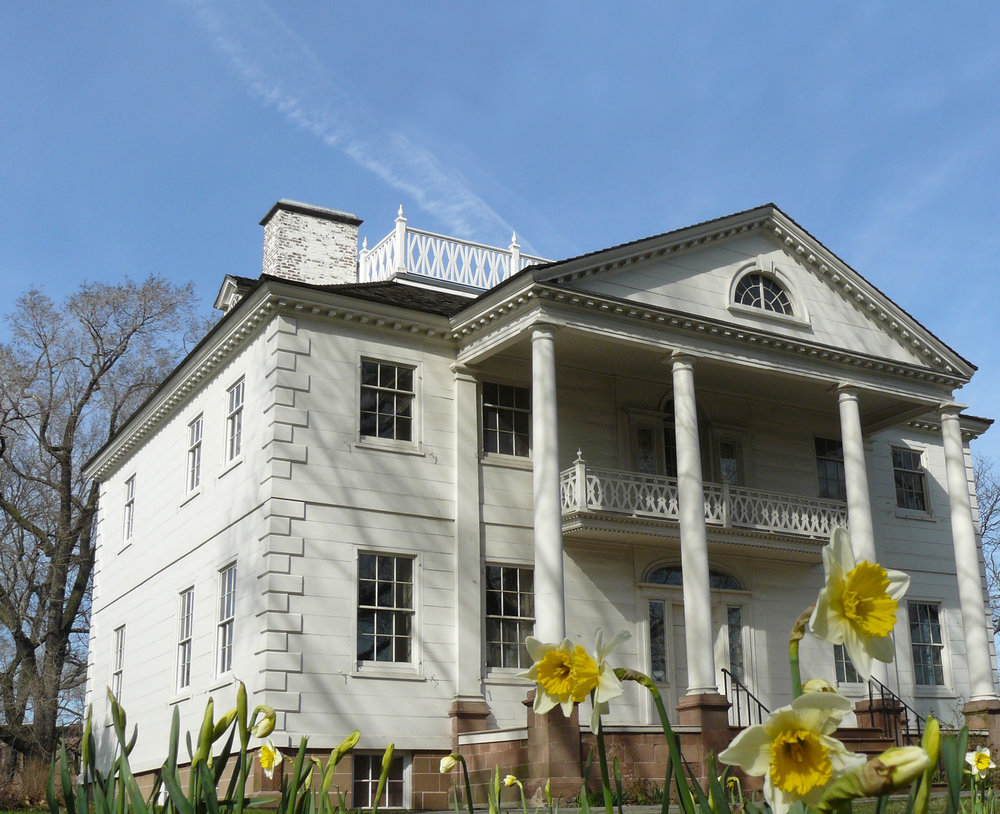 The New Hope house isn't the only place where Burr's ghost has been spotted. His ghost seems to make its rounds around New York City. When Burr was 77 years old, he married Eliza Jumel, one of the wealthiest widows in America. But the marriage wasn't going to last even a year. Eliza may have married Burr for recognition. However, it was clear that Burr was in it for the money. He was quickly draining her assets and the money was disappearing. Eliza and Burr lived in the house that she and her first husband, Stephen Jumel, purchased in 1810. Today, it is known as the Morris-Jumel House, and it is now considered to be one of the oldest houses in Manhattan. The divorce ended up being finalized on the day of Aaron Burr's death in 1836. Burr has reportedly been seen at the mansion, along with Eliza, who lived in the house until 1865 when she passed away at 90 years old. Apparently, a big desk that once belonged to Burr is still in the mansion. Again, it could be some sort of energy from the desk and not Burr himself.
Burr's ghost has also been spotted in the West Village restaurant, One If By Land, Two If By Sea. It's rumored that the restaurant is home to his old carriage house, but that has since been debunked since the structure was built after he passed. Perhaps just the mere mentioning of his name will get Burr to appear? Supposedly, not only has Burr been spotted at the restaurant, but also a woman who strongly resembles his daughter, Theodosia. Maybe the father-daughter duo just want to enjoy a meal? It is reported that Burr's ghost is mainly seen in the basement of the restaurant and will trip employees as they go down the stairs. Was Burr that mischievous and petty? Who knows. I'm not an expert on the rules of the afterlife, but I'm not convinced that a ghost is required to have a personal connection with a location while they were alive in order to haunt it. Burr has also been seen roaming around the West Village in general.
One of the sadder ghost sightings of Burr include him in Battery Park by the water, specifically at the American Merchant Marine Memorial. It is speculated that this spectre is still waiting for Theodosia to arrive from South Carolina, the same trip she didn't survive. If there is any weight to these reports, then Burr either had some powerful psychic energy that thrives to this day, or he is having a rather turbulent afterlife.
In closing, the world is wide enough for Burr to haunt as many places as he wants.
What do you think? Do you think Aaron Burr is still in unrest in the afterlife? Tell us what you think in the comments! If you enjoyed this blog, please share it with your friends and subscribe to our website!